From Indian Express on Tue, 15 Jan 2013 14:44:08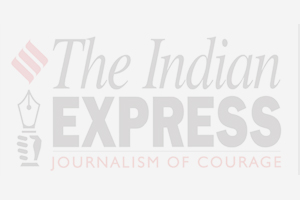 2011 case Watchman sentenced by judge who now heads one of the six fast track courts.
Additional Sessions Judge Virender Bhat, one of the six judges asked to head fast track courts hearing cases of sexual offences against women in Delhi, on Tuesday sentenced to death a 60-year-old man convicted of rape and murder of a three-year-old girl.
The Dwarka court of ASJ Bhat handed the death penalty to Bharat Singh, a guard at a farmhouse in west Delhi, describing his crime as "heinous" and "rarest of rare".
ASJ Bhat and five other judges were asked to head fast track courts in Delhi in the wake of calls for swift justice following the gangrape and murder of a 23-year-old woman who later died in a Singapore hospital.
The Dwarka court found Singh guilty of raping the daughter of a rickshaw-puller two years ago. The child died during the assault.
"There cannot be anything worse than this that a man can do while raping a minor. He did not heed the cries of the minor victim during the commission of the offence. It was a ghastly and heinous crime and the convict opted to do it in such a brutal manner that her internal organs were pulled out," the court said.
The court observed that the convict was in a commanding position during the commission of offence and the girl could not have escaped his "clutches".
"Such persons are a menace to the society" and deserve "no leniency", the court said.
... contd.